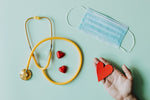 Complications for Diabetic ketoacidosis patients in hospital
The clinical course and prognosis of Covid19 in patients with Diabetes are in line with average standards, however in some particular cases severe consequences may occur.
In particular, in individuals hospitalized with diabetic ketoacidosis (DKA), the prognosis is significantly worse for those who also suffer from COVID-19, and data show that death in the hospital was six times greater among patients with DKA who also had COVID-19 than those who were not affected, while acute kidney injury was three times more common in Covid19 patients.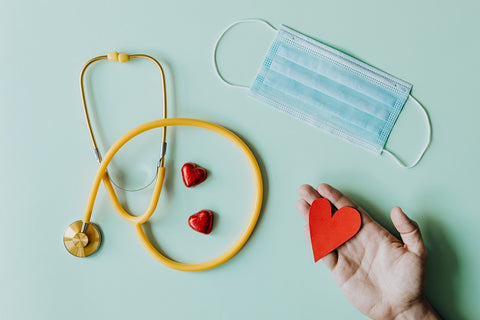 These results are worrying and justify further investigations, as before the pandemic, admissions for DKA had increased, but the mortality rate for these affected patients had decreased; however, with the advent of COVID-19, a suspected increase in the frequency and severity of DKA has been hypothesized due to the potential diabetogenic effect of severe SARS-CoV-2. A study conducted by the Department of Medicine at Emory University School of Medicine in Atlanta used the Glytec national database and included a total of 5029 patients with DKA treated in 175 hospitals in 17 U.S. states from February 1 to September 15, 2020. Of these patients, 4% (210) had COVID-19 and 96% (4819) did not. All had been treated with the same computerized algorithm of continuous insulin infusion for 4 or more hours.
Patients with DKA with COVID-19 were significantly older (56 years vs 47 years) and had a higher body mass index (31 kg/m2 versus 28 kg/m2) compared to those without COVID-19. But metabolic parameters, including hemoglobin A1c, glucose, potassium, sodium bicarbonate upon admission to the hospital were similar among those with and without COVID-19.
Hospital deaths occurred in 30% of COVID-19 patients compared to just 5% of those without COVID-19, while acute kidney injury occurred in 30% of COVID-19 patients versus 10% of those without. In addition, COVID-19 patients had a higher insulin requirement (5.0 vs 3.6 units/hour), a longer duration of insulin treatment (34 vs 23 hours) and a longer time for DKA resolution with blood glucose < 180 mg/dL (9.9 vs 7.1 hours). Increased demand for insulin among those with COVID-19 suggests that obesity and a more severe stressful state could contribute to a higher mortality rate, according to the University of Atlanta.
Complications for children with diabetes Type 1 with high A1c
New data on the risks of COVID-19 in children with Type 1 diabetes provide more reassurance, but also underline the importance of effective blood glucose control.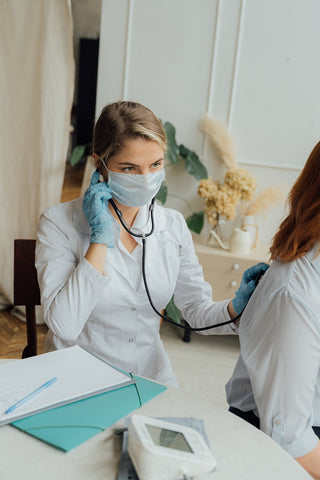 The monitoring results of more than 3000 children with Type 1 diabetes showed that mortality and intubation rates in children with Type 1 diabetes and COVID-19 were not higher in those with Type 1 diabetes alone, as long as they had A1c levels ≤ 7%; however, rates are significantly higher among children with Type 1 diabetes and A1c levels > 9%.
These pediatric results demonstrate how extremely important it is that blood sugars are well controlled during the COVID-19 pandemic, to prevent hospitalization and death in children with Type 1 diabetes. If the A1c is less than 7%, significant complications from COVID-19 are not likely to occur as long as precautions such as masking and social distancing are taken. On the other hand, if the A1c is more than 9%, it is better to refrain from contact with other people, favoring distance learning at these times; in fact, if a child is already struggling with a severe form of diabetes with A1c high, school and other places of aggregation are probably not the best place for him.
If you have well-controlled Type 1 diabetes (with A1c ≤ 7%), the risk of dying of COVID-19 is very, very low, similar to the general population. However, Arkansas children's hospital notes, if A1c goes from 9% to 10%, the risk increases exponentially.
Vaccination priority aged 40 and over with diabetes against Covid19 complications
People as little as 40 but suffering from Type 2 diabetes are facing a disproportionately increased risk of dying from COVID-19 infection, according to a Large-Scale British Study of Data published on February 8. This sheds light on the need to prioritise vaccinations in younger vulnerable patient groups.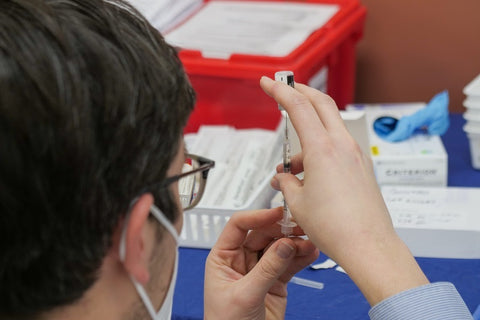 Most European countries have prioritized COVID-19 vaccinations for people with Type 2 diabetes, but typically only from the age of 50 onwards. However, data from the current study suggest that this age limit should be lowered. Indeed, McGovern, lead researcher at royal Devon & Exeter Hospital in the UK, said in a press release from his institution how important it is to remember that the risk for middle-aged people with diabetes of dying of COVID-19 is very low in absolute terms compared to the elderly, so strategies for defining priority groups for vaccination must consider the disproportionate relative risk of COVID-19 mortality in middle-aged people with Type 2 diabetes whose risk of COVID-19 is already high at their age.
Therefore, it is crucial that people with diabetes are put in a priority queue to receive the vaccine, especially in light of a study conducted by Diabetes UK, which provides important new information on how much Type 2 diabetes increases the overall risk of dying of coronavirus at different ages, particularly in middle age. On the other hand, the UK has made good progress in prioritising those who are most vulnerable to vaccination, including all adults with diabetes, but it is necessary to continue working at the pace to identify and protect people at higher risk; in fact, the relationship between COVID-19-related mortality and Type 2 diabetes is not simply an additive effect of diabetes and age-related risk, but seems to be a more complex association, with a disproportionately higher relative mortality risk in young people with diabetes.
Note: All information on Sinocare blog articles is for educational purposes only. For specific medical advice, diagnoses, and treatment, consult your doctor.
---
← Older Post Newer Post →