Sinocare Chief Experience Officer Recruitment Program
Sinocare has always been committed to provide rapid diagnosis testing products for people with chronic diseases. Join the Sinocare Chief Experience Officer program to experience Sinocare products!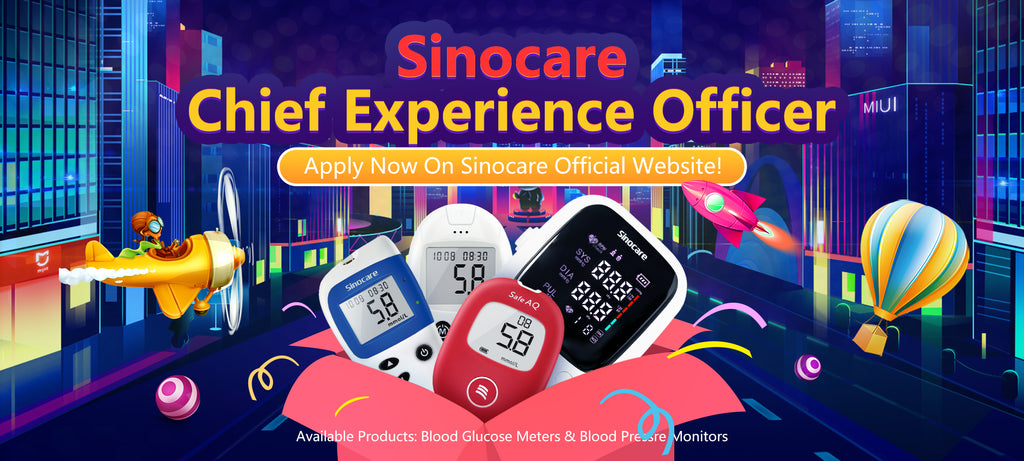 *This recruitment is long-term effective and there are no geographical restrictions. Everyone could apply. We will pick up 1 Chief experience officer from every 20 applications each month!
Available products: Sinocare Blood Glucose Meter & Blood Pressure Monitor
How to apply: Fill in the application form at the buttom  (Please make sure you have looked through the responsibilities before applying):
The responsibility of Sinocare Chief Experience Officer:
Share 3 posts to your social media platforms every month

Share Sinocare products to 3 FB groups.

Write an article to summary your using experience (No less than 300 words)& leave a product review on Sinocare official website 
The monthly Sinocare experience officers will be announced on Sinocare official FB homepage and FB user group.