Demonstration 

video of 

Safe AQ Smart: 
🎁 Precise & Easy to use: Safe AQ Smart uses code-free test strips, and it only needs 5s testing time & 0.6ul blood sample volume to test your blood glucose level. The delicate FAD-GDH test strips have strong resistance to multi-material interference. 
🎁 Blood Glucose Testing Kit: This kit covers Sinocare blood glucose monitor Safe AQ Smart & Strips & Lancets & Painfree lancing device & Case & User manual. A set of equipment is provided to meet all your needs when measuring blood sugar.
🎁 Painless Lancing Device: The device combines 9 different depth settings, effectively reducing pain. with Sinocare upgraded 33G low-pain needle, the pen needle out quickly and the wounds heal fast from a small cut. 
🎁 Convenient to Carry:  Lightweight and easy to carry anywhere. It allows you to easily test your blood sugar while you are on a business trip or traveling.
🎁 A Perfect Gift: A precious gift is to enable the health of family members and friends, helping you keep an eye on the glycemic index.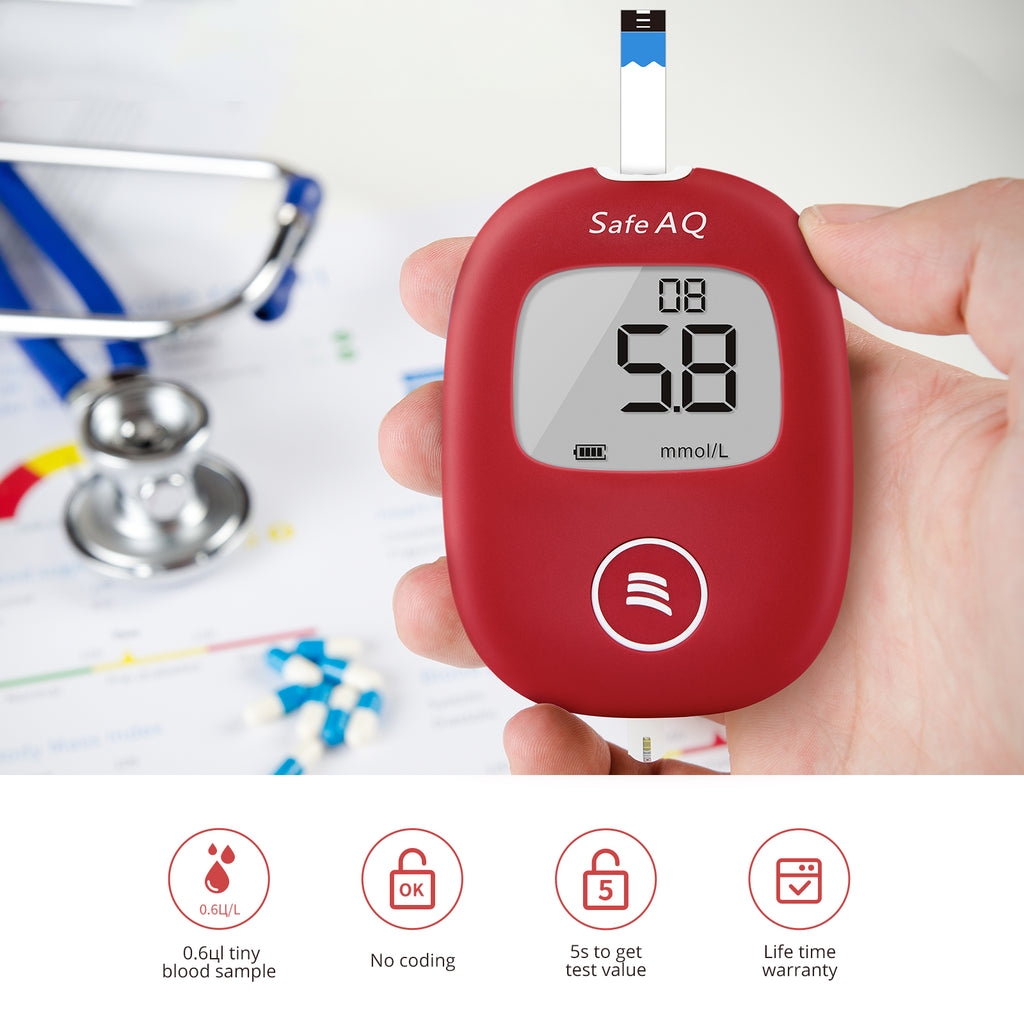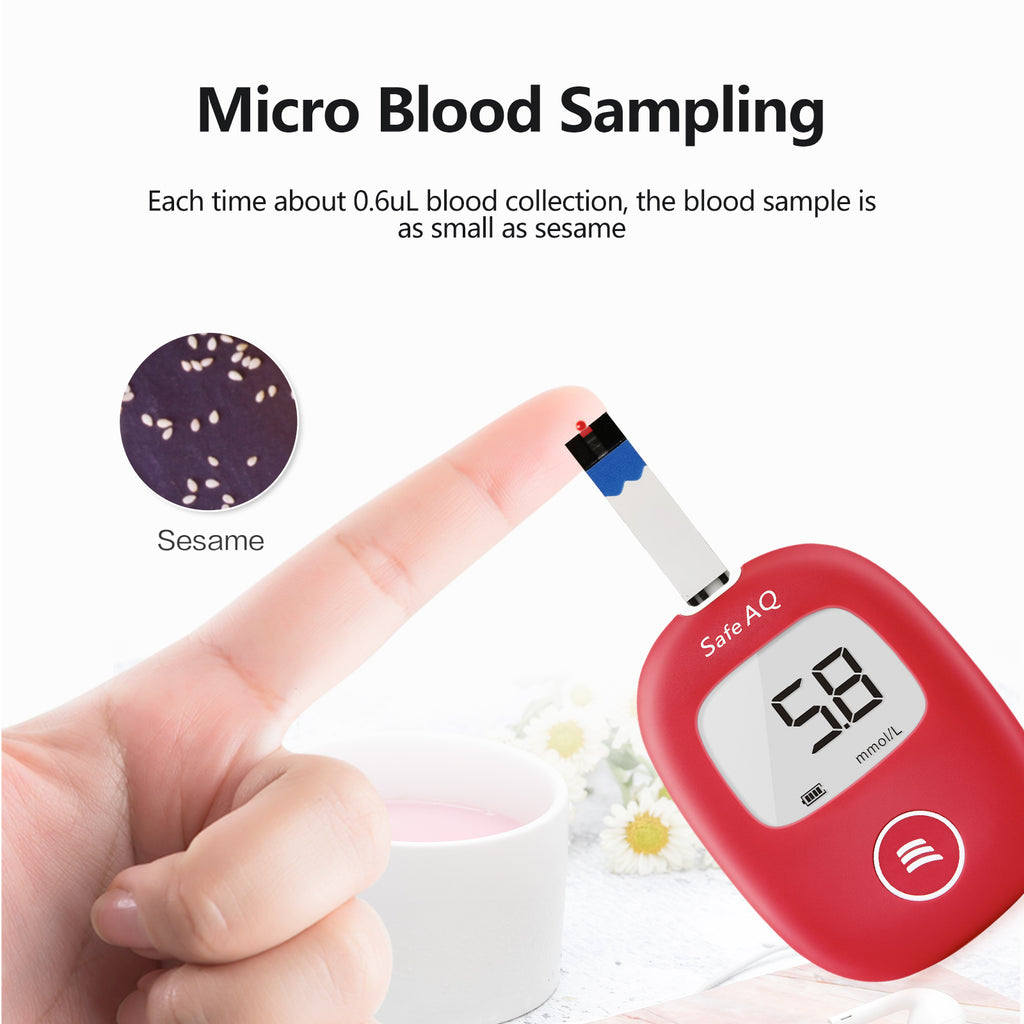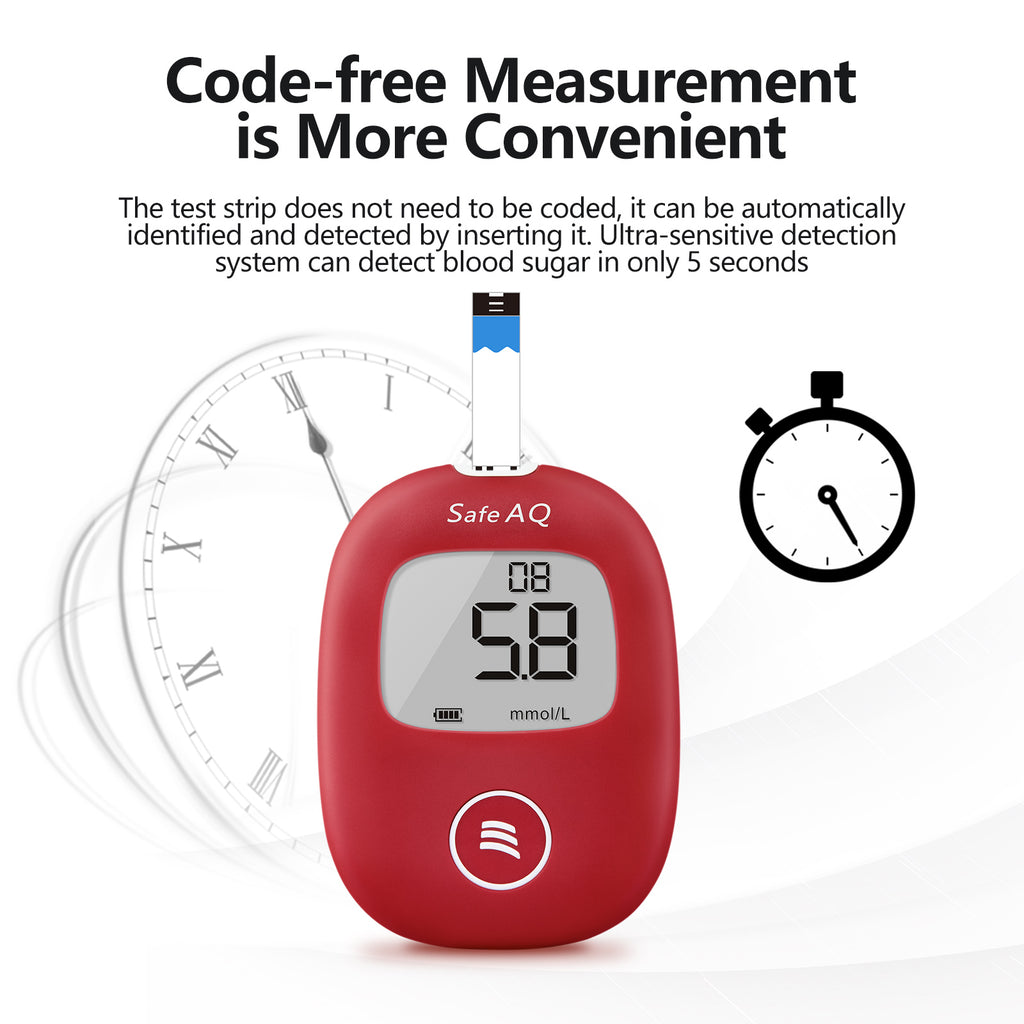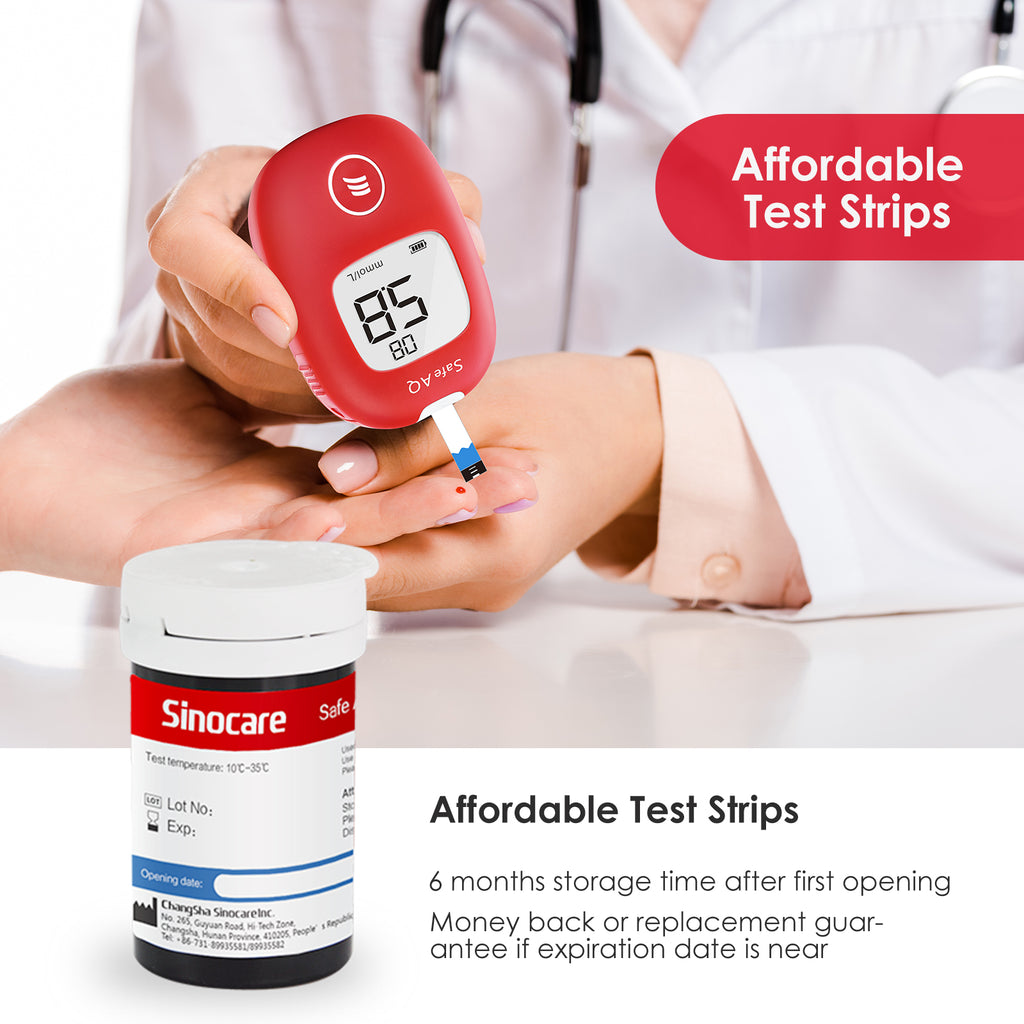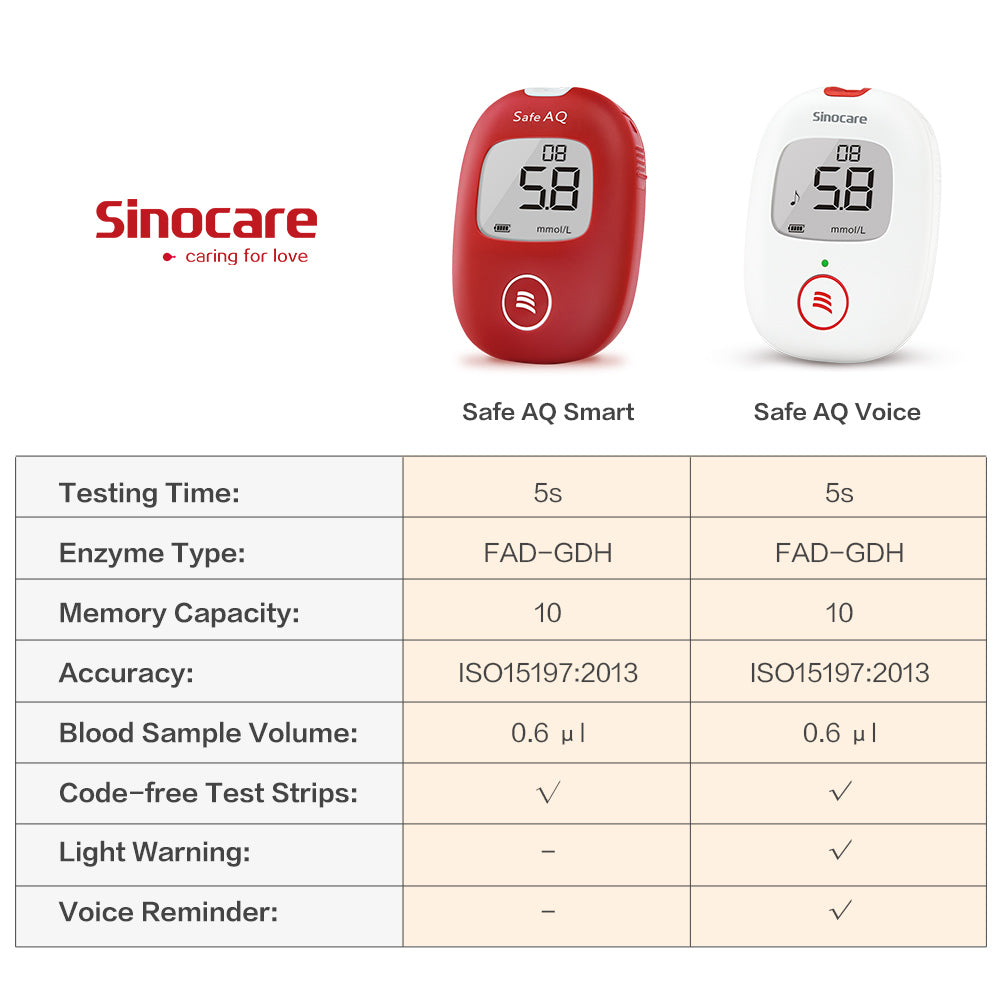 Meter Specifications of Safe AQ Smart:
| | |
| --- | --- |
| Origin | China |
| Material | Medical PVC |
| Size | 161 x 112 x 50 mm |
| Blood Volume | 0.6ul |
| Test Time | 5s |
| Test Range | 1.1-33.3mmol/L |
| Memory | 10 test results |
| Measurement Version | mmol/L & mg/dL |
Package Included:
25 Kit (mg/dL or mmol/L)
1 x Lancing Device
1 x Glucometer-mg/dL (No Battery) OR
1 x Glucometer-mmol/L (No Battery)
1 x PU Bag
25 x Bottled Test Strips
25 x Lancets
1 x Manual
50 Kit (mg/dL or mmol/L)
1 x Lancing Device
1 x Glucometer-mg/dL (No Battery) OR
1 x Glucometer-mmol/L (No Battery)
1 x PU Bag
50 x Bottled Test Strips
50 x Lancets
1 x Manual
100 Kit (mg/dL or mmol/L)
1 x Lancing Device
1 x Glucometer-mg/dL (No Battery) OR
1 x Glucometer-mmol/L (No Battery)
1 x PU Bag
100 x Bottled Test Strips
100 x Lancets
1 x Manual
50 test strips
50 x Bottled Test Strips
50 x Lancets
100 test strips
100 x Bottled Test Strips
100 x Lancets