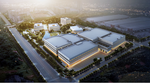 On the morning of January 4, 2021, the groundbreaking ceremony for the pile foundation of the Sinocare Inc.Sinocare Inc.-iPOCT Industrial Park project was held On Time. The project is a special iPOCT industrial park built by Sinocare Inc. (Sinocare Inc.) with an RMB 1 billion investment. It is planned to be divided into three modules, namely The iCARE production base, AGEscan production base, and CGM production base.  After the completion of the project, it will realize the large-scale production of iCARE and iCGMS, the new products developed by Sinocare Inc.Sinocare Biotechnology worldwide, and provide more comprehensive solutions for the prevention and treatment of chronic diseases.
Sinocare Inc. iPOCT Industrial Park project is located at the southeast corner of the intersection of Qingshan Road and Tonglinao Road in Changsha High-tech Zone, connected to Changsha High-speed Railway West Station in the northwest, Changsha Ring Expressway and Changsha City Telugu Line in the northeast, and 37 kilometers away from Huanghua International Airport about. The Lugu Park in Changsha High-tech Zone, Hunan Province, has a planned total area of 140 square kilometers. The park is positioned as a "modern business center and a new high-end industrial city" and focuses on the development of modern high-end finance, commerce, exhibitions, research and development, software and service outsourcing. The service industry is to build an international modern new city suitable for business and living.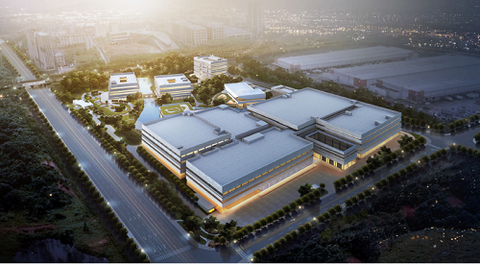 Panorama of Sinocare Inc. IPOCT Industrial Park
Headquartered in Changsha High-tech Industrial Development Zone, Hunan Province, Sinocare Inc. was established in 2002. It is a high-tech enterprise dedicated to the research, development, production, and sales of products for the rapid detection of chronic diseases using biosensing technology. It was listed on the Shenzhen Stock Exchange's Growth Enterprise Market in 2012 and became the first listed biosensor in the country. As a well-known brand in the development and production of domestic blood glucose diagnosis and treatment equipment, Sinocare Inc.Sinocare Biological has always practiced the mission of "promoting the popularization of blood glucose meters in China" and has developed into a leading company in the domestic blood glucose monitoring system industry, with a domestic market share of more than 50%.
Shaobo Li  (seventh from left), Chairman of Sinocare Inc. led the company's senior management and project team to attend the project commencement ceremony
Since 2016, Sinocare Inc. has launched a global business layout, participated in the acquisition of Trividia Health Inc. and PTS in the United States, and actively expanded POCT testing businesses such as blood lipids and glycosylated hemoglobin. And through the collaborative innovation of research and development at home and abroad, and the integration of global marketing networks, it has entered the leading camp of global blood glucose meter companies.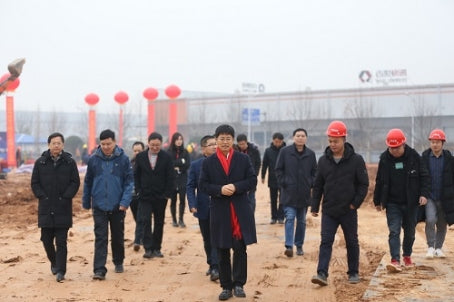 Shaobo Li, chairman of Sannuo Biotech (middle front row) at the iPOCT industrial park construction site to understand the progress
The newly started Sinocare Inc. Industrial Park project will be constructed in three phases, with an estimated construction period of five years. After completion, it is estimated that the annual output value will reach 3 billion, the tax contribution will increase by more than 200 million, and nearly 2,000 jobs will be created. While helping to enhance the comprehensive strength of Sinocare Inc.Sinocare Biology, it also injects impetus into the growth of the biomedicine and health industry chain in Changsha High-tech Zone.
Note: All information on Sinocare blog articles is for educational purposes only. For specific medical advice, diagnoses, and treatment, consult your doctor.
---