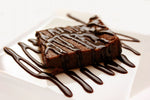 Many people with diabetes often cannot resist the temptation to consume chocolate, cookies, and sweets in general. However, in some cases, this can harm the patient. This overview of chocolate & cookies consumption by diabetic patients is intended to dispel some of the most common doubts.
In this article, you will learn if having sugar-free chocolates or biscuits are good for diabetes and get more answers to relevant questions.
Nutrition Facts of Chocolates & Biscuits
For a healthy person, in an ideal state of health, chocolate and biscuits can be valid nutritional supports if chosen of excellent quality. In particular, a 100-gram chocolate bar (depending on the type) and a 100-gram pack of artisan biscuits contain an average of the following nutritional properties:
| [100g] Milk Chocolate | [100g] White Chocolate | [100g] Dark Chocolate 50% | [100g] Biscuits |
| --- | --- | --- | --- |
| Calories 535 | Calories 539 | Calories 546 | Calories 353 |
| Fat 30 g | Fat 32 g | Fat 31 g | Fat 16 g |
| Sat. fatty acids 19 g | Sat. fatty acids 19 g | Sat. fatty acids 19 g | Sat. fatty acids 4,3 g |
| Cholesterol 23 mg | Trans fatty acids 0 g | Trans fatty acids 0.1 g | Cholesterol 3 m g |
| Sodium 79 mg | Cholesterol 21 mg | Cholesterol 8 mg | Sodium 580 mg |
| Potassium 372 mg | Sodium 90 mg | Sodium 24 mg | Potassium 121 mg |
| Carbohydrates 59 g | Potassium 286 mg | Potassium 559 mg | Carbohydrates 45 mg |
| Dietary fiber 3.4 g | Carbohydrates 59 g | Carbohydrates 61 g | Dietary fiber 1.5 g |
| Sugar 52 g | Dietary fiber 0.2 g | Dietary fiber 7 g | Sugar 2,2 g |
| Protein 8 g | Sugar 59 g | Sugar 48 g |   |
|   | Protein 6 g | Protein 4,9 g |   |
Therefore, they turn out to be a rich source of calories, potassium, and carbohydrates, essential for a healthy metabolism. However, the high concentration of sugars often inside these foods makes them enemies of people with diabetes. As reported in the table above, chocolate is always a consistent source of sugars regardless of the type. More favorable are artisanal biscuits with low sugar content (often specially made for diabetics).
Is Dark Chocolate Good for Diabetics?
You know, resisting chocolate is a difficult temptation for everyone, and for a diabetic who often can not taste even a piece of it is even worse; however, if you can not do without it, a simple solution is within everyone's reach. Dark chocolate is made with a few ingredients, including cocoa and sugar. In particular, the percentage imprinted on the packaging (example: 50% dark chocolate) indicates the percentage of cocoa present per 100 grams of chocolate. In light of this, it is obvious that the higher the percentage of cocoa per 100 grams, the lower the amount of sugar present in the 100 grams. Therefore, by choosing extra dark chocolate with 80% - 90% cocoa, the quality of sugar will inevitably be very low, making this chocolate much more favorable (but less delicious) for people with diabetes. 
Is Diablo Chocolate Suitable for Diabetics?
An example of sugar-free but sweet chocolate is the Diablo Chocolate, specially made without sugar by B Healthy Limited (UK) using natural sweeteners (maltitol and steviol glycosides) that do not contribute to the increase in diabetes values.
Therefore, diabetics can eat it at moderate.
Can I Eat "Diabetic" Chocolate?
Indeed, the invention of "chocolate for diabetics" is a great novelty, a step forward to improving the lives of people with diabetes, and without a doubt, it turns out to be the best choice for diabetics. However, as with all foods, you should never exceed in quantities, since even if "sugar-free," these types of chocolate always contain small amounts of carbohydrates (around 2%) that are transformed into sugar and are also rich sources of fat, which can contribute to obesity if taken in excessive doses. 
Are Sugar-Free Biscuits Good for Diabetics
As for chocolate, biscuits have also been involved in the most recent technological and industrial developments, and therefore today, various types of biscuits for diabetics are available on the market; always as for chocolate, an example is the Diablo sugar-free biscuits or the Gullon sugar-free biscuits, which contain a very low percentage of sugar (about 1%) despite being a rich source of carbohydrates. Therefore, pay attention to the quantities taken as even Carbohydrates can affect blood glucose levels. In addition, a good alternative can be homemade biscuits: they are essentially easy to make, even by people without culinary skills, and above all, they can be made personally with only the chosen ingredients, avoiding the most harmful ingredients (such as sugar) and favoring the ingredients recommended by your dietitian. 
What Sweets Can a Diabetic Have?
In general, people with diabetes should not take sugars and therefore should exclude all types of sweets. However, even if they are not properly sweets, there are some delicious snacks compatible with diabetes, such as Popcorn, Toffie Apples, Fruit Smoothies, Nuts and Sweet Cheeses. Eat them individually or combined with each other, and you can enjoy appetizing and healthy snacks. 
Can Diabetics Eat Crème Fraiche, Falafel & Hot Cross Buns?
Be careful not to fall into a mistake that could lead to serious consequences: often, we tend to think that a portion of food without sugar is compatible with diabetes. However, a food with a low amount of sugar but a high amount of fat can be equally harmful. An example of this is the Crème Fraiche, which contains 30% fat and is not suitable for a diabetic. 
Instead, Middle Eastern foods such as Falafel are a great choice for diabetics, as they are rich in vegetable fiber and low in both sugar and fat. A good choice can be the British Hot Cross Bun, especially if based on fruit.
Can Diabetics Have Nutella?
The main ingredient in Nutella is sugar, so the answer is obvious. 
Is it OK to Eat Ice Cream (While Taking Metformin)?
Metformin is a drug that indexes the lowering of blood sugar levels through their transformation; therefore, taking a sugar-rich food such as ice cream may not be a good choice. 
Final Thoughts
This overview of the consumption of the most common types of sweet products by diabetic patients has illustrated the risks and benefits, highlighting which foods you can indulge in and which would, unfortunately, be better to avoid. 

Official staff of Sinocare.
Note: All information on Sinocare blog articles is for educational purposes only. For specific medical advice, diagnoses, and treatment, consult your doctor.
---
← Older Post Newer Post →