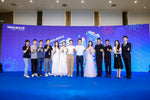 August 8, 2021, witnessed the 19th founding anniversary of Sinocare Inc. with the theme of delivering value and love. Held in Changsha, Hunan Province, the firm welcomed dealers across the nation, people from flagship drug stores and retailers to celebrate the event.

The live stream event was divided into seven chapters: enterprise, distributor, terminal, shop personnel, user, business, and final chapter. Nearly one hundred thousand yuan vouchers were distributed. It's estimated that the number of audiences exceeded roughly 24,000.

Since its inception in 2002, Sinocare Inc. has been committed to "providing high-quality products and services for patients with chronic diseases such as diabetes and helping them to improve their quality of life". In addition, the firm aims to be professional in providing healthcare services to people with diabetes and other chronic diseases, not limited in be a promoter of blood glucose meter as well as an expert in global blood glucose meter. It should be noted that the development of Sinocare is closely attributed to joint efforts of the company's partners.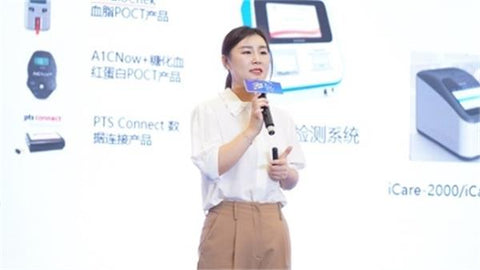 Li Xinyi, the assistant to the chairman of Sinocare Inc., reviewed its original aspiration, its innovation and its growth. At present, keeping in mind of enabling people with diabetes in China to boast their own blood glucose meters, the firm has gradually had global competitiveness in this sector. She highlighted that our firm not only focuses on the R&D of blood glucose meters but expands business lines in chronic diseases monitoring and management. With its core value of "a promise for love", the products and services can be more considerate.

Industry Analysis
Sun Hongqi, general manager of the retail sales division, noted that what has not changed is the original aspiration and mission no matter how the national policy, industry environment and customer demand change. He pointed out the model innovation is at hand with the substantial growth of retail stores under current situation. As such, it is essential to adapt to terminal needs to strengthen service capabilities, identify and obtain more attractive market segments and achieve precise investment and differentiated capacity building.

Benefit-for-all Plan
From product transactions to mobile marketing solutions to empower terminals and user friendly, distributors are the bridge connecting the enterprise and the market and driving forces in the realization of products to commodities. Therefore, aiming at enjoying growth together with its partners, Sinocare has spared its efforts to achieve win-win cooperation for distributors and terminals.

Li Peng, director of Sinocare's retail business department, believed that win-win cooperation is not just a vision following achieving key node connection, dealers classification management, precise resource investment, personnel matching and information system building.

Terminal Activity Plans
The COVID-19 pandemic allows the firm and its partners to feel pressure but think pressure is a driving force. In the post-epidemic era, Sinocare will keep deepening cooperation with industry resource platforms and national terminal partners. Luo Xinyin, director of the KA Department, summarized the terminal activities in the live broadcast, and introduced a series of terminal activity plans to be carried out in the future. These efforts pave way for win-win cooperation via the refined operation of terminal blood glucose and chronic disease management.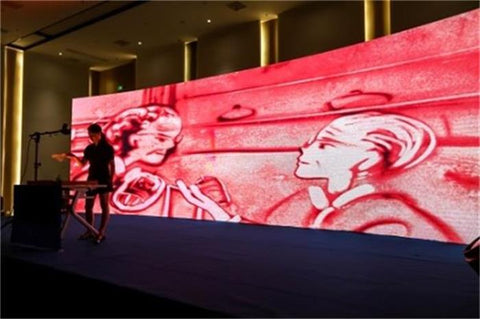 Sandpainting show in the event displayed the process of Sinocare Inc. and all partners to deliver value and love since its founding. Besides, children with diabetes of Sinocare Diabetes Foundation (SDF) danced in the event. In the end, guests jointly painted the logo of Sinocare on the sand table, pushing the atmosphere of the whole live broadcast to a climax.

Since its establishment of 19 years, Sinocare Inc. has worked with 1,000 distributors, 220,000 terminals and hundreds of thousands of diabetes educators to provide safe and sound products for millions of diabetic patients. In the near future, the firm will remain true to its philosophy, partner with more firms to empower quality and deliver value and love with no halts.
Note: All information on Sinocare blog articles is for educational purposes only. For specific medical advice, diagnoses, and treatment, consult your doctor.
---
← Older Post Newer Post →