Benefits and Features

💖Monitoring Health Conditions: Sinocare Body Fat Scale connects with the apps to help you set goals, save historical data and track your daily, weekly, and monthly progress. It is able to add other family members for health measurement.
💖Changing Starts from Knowing: 12 health indicators provide accurate data for Weight, Fat, BMI, Metabolism, Muscle, Water, Bone mass, Visceral fat, Obesity Degree, Protein, Body age, Weight without fat. It's body composition monitor analyzer with smartphone app.
💖Accurate Measurement: Intelligent detection is given to the extra-cellular fluid by using dual-frequency bio-electrical impedance. The weighing range is from 0.4 to 400 pounds. Even a cup of water can be detected. 
💖Syncable Data: Easily set up synchronization with other fitness apps. You can store all your data in a convenient centralized location to view trends and track progress.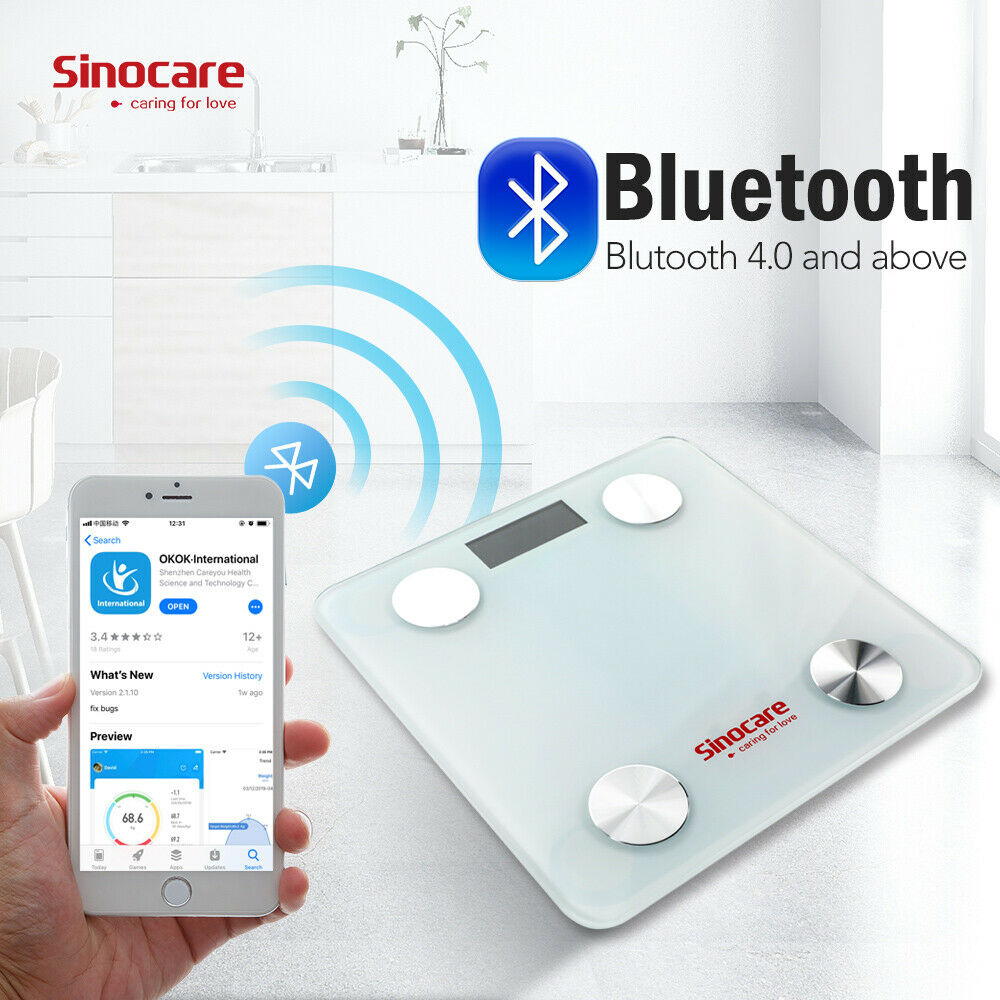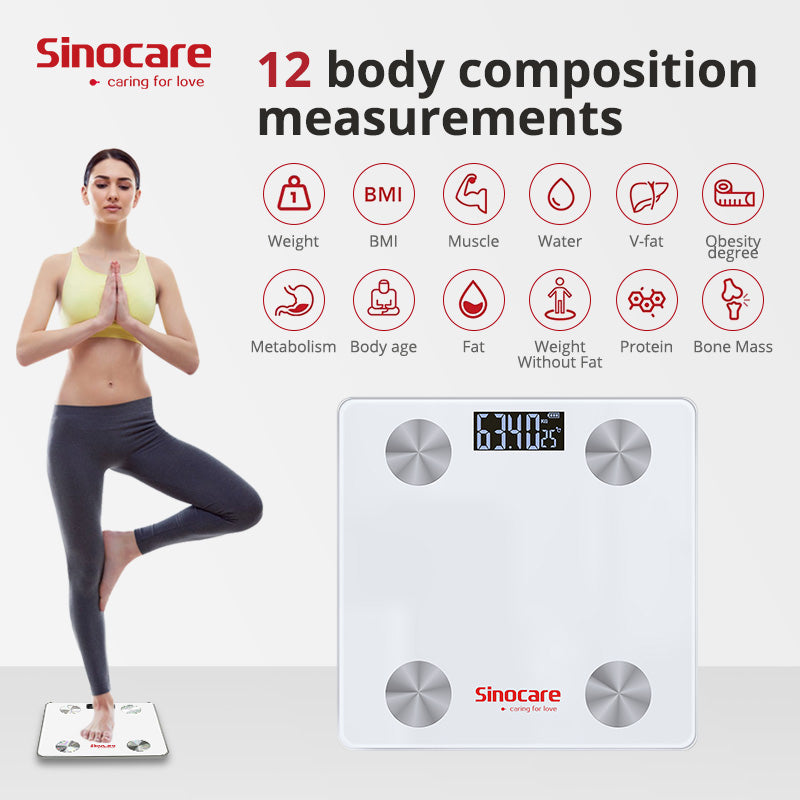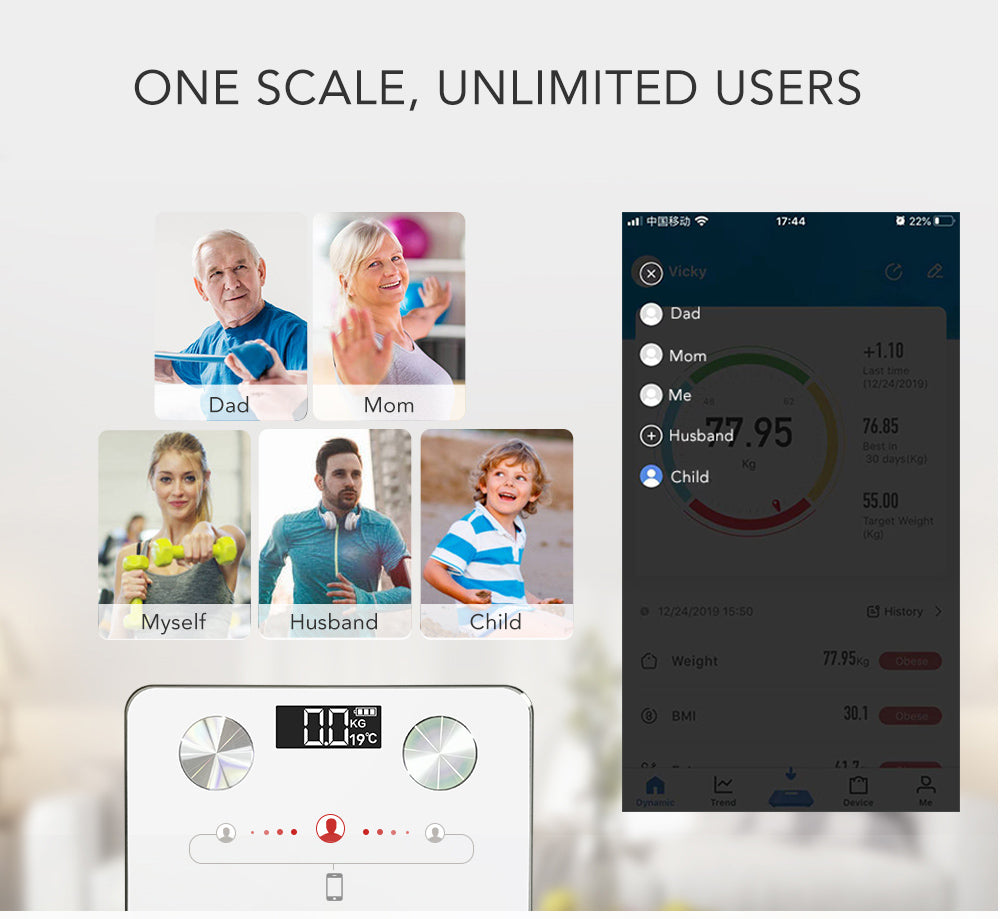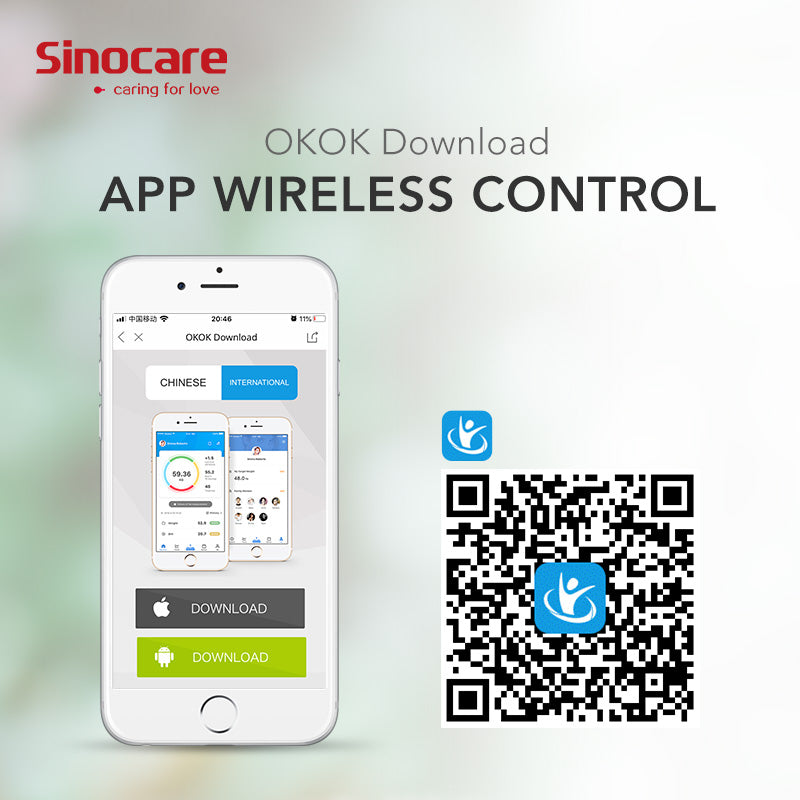 Specifications of Sinocare Body Fat Digital Scale
Brand Name
Sinocare
Origin
China
APP Download
Apple Device
Android Device
Commodity Quality Certification
CE
Item Type
Scale
Maximum Weight Capacity
180 kg