Sinocare Home Blood Pressure Monitor 2022 New Version.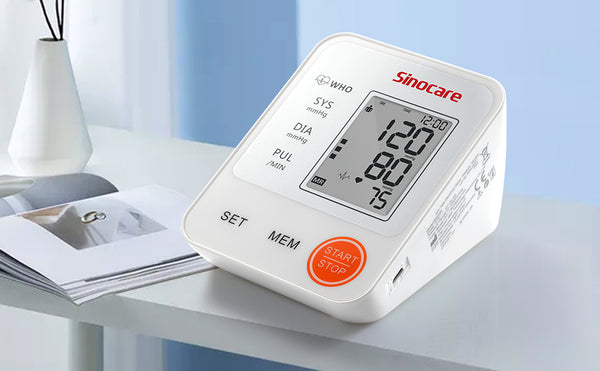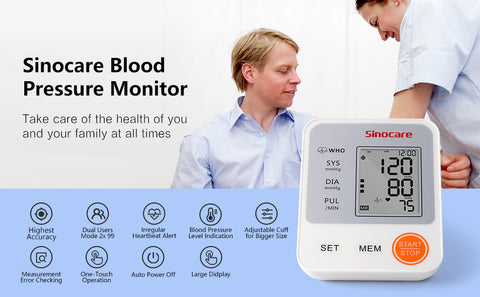 Sinocare upper arm blood pressure monitor A556 helps people benefit from the power of technology and make life better, easier, and more fulfilling. We are convinced of the quality of our product!
【Bigger & Longer & Better】: Our blood pressure monitor with bigger LED screens give you a great visual experience, making readings clearer and you can view the results more quickly. The blood pressure cuff with velcro closures is ergonomically designed (from 22cm/8.7 in to 42cm/16.5 in) to offer precision and comfort during the measurement process.
【Highest accuracy】: Sinocare blood pressure monitor printing precision is ± 3mmHg and the reading pulse accuracy is ± 5%. The readings taken by our blood pressure meter on the arm are equivalent to those obtained by an expert observer using the auscultation method of the cuff and stethoscope. This blood pressure monitor will give you an accurate reading of you your systolic and diastolic pressure, along with the pulse per minute.
【Convenience&double sharing】: The one-touch switch. When not in use, it automatically turns off after 1 minute to save energy. supports two user modes, is capable of storing up to 198 data sets (99 readings for each user). If you share with your spouse or loved ones, switch between 2 users to store the indicators separately. Each device stores 99 measurement results for each user, for a total of 198 results.
Why should you choose the Sinocare upper arm blood pressure monitor A556?
Authoritative and precise!
Reliability and accuracy are the core of the Sinocare upper arm blood pressure monitor A556. The test accuracy is ±3mmHg, and the reading pulse accuracy is ±5%. The value measured by the blood pressure monitor on the arm corresponds to the value obtained by the auscultation method of a skilled observer using a cuff and a stethoscope.
Automatic shutdown after 60s without operation, 6s backlight shutdown
Intelligent control of air pump automatic pressurization
Intelligent control of automatic fast deflation
Irregular heartbeat detection
WHO standards
Pulse rate monitor
Battery level indicator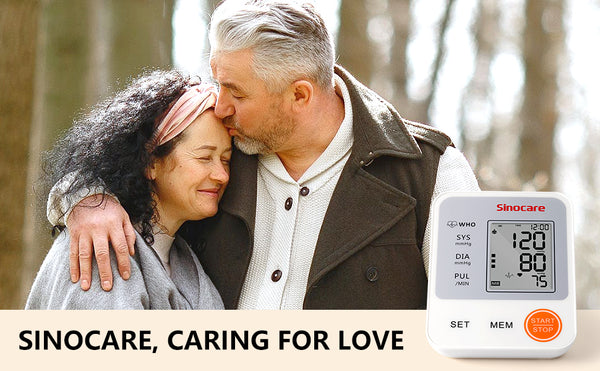 Package includes
1 * BPM

4 * AA batteries

1 * cuff (22-42 cm)

1 * manual (EU 5)

2 *99 sets measurement memory, the average value of the last 3 times